Skip to Content
Sliding Windows in the Greater Annapolis Area
Improve Your Home With Sliding Windows
Sliding windows are a great way to get more airflow into your indoor spaces and let more natural sunlight in. Sliding windows are essentially double-hung windows placed on their sides. Instead of opening top-to-bottom, sliding windows open from side to side. The glass panels are housed in a solid frame and slide along a track for easy opening. This makes them a great option for smaller indoor and outdoor spaces because they don't open outward or inward. Cunningham Contracting, Inc has vast experience with sliding windows. We can install these windows in your home or your place of business. We have been helping the residents of the Greater Annapolis area and surrounding communities improve their homes for over 25 years. Upgrading your windows is one of the easiest, most cost-effective, and most affordable ways to add more value to your home. The right sliding windows can also drastically improve your home's curb appeal. To learn more about our window services and the products we offer, give us a call.
Advantages of Sliding Windows
One of the great things about sliding windows is that they work well in various settings. In a living room, they can allow more natural sunlight. In a kitchen or bathroom, they can allow for better airflow. In bedrooms, they can add aesthetic appeal. Since sliding windows don't open outward or inward, there are a variety of window dressing options to choose from. Sliding windows look beautiful with hung curtains, Venetian blinds, valances, shades, and more. We offer a number of vinyl colors, interior laminate colors, and exterior colors. We can also install a variety of grid patterns, including diamond, prairie, valance, and colonial. Besides their versatility, there are other reasons you should consider sliding window installation, including:
Energy Efficiency – Sliding windows allow maximum sunlight into your living spaces. Having more natural light will negate the need to use your electric lights during the day. When professionally installed, sliding windows also form a tight seal within the frame – keeping cold air indoors in the summer and holding in warm air during the winter. This makes sliding windows an energy-efficient option.
Easy Opening – There are no cranks or levers on sliding windows. All it takes to open them is an easy sliding motion. They can also be outfitted with locks for extra home security.
Extra Ventilation – There are two and three-panel sliding glass windows. Three-panel sliding glass windows usually feature a stationary central panel while the two flanking panels slide toward and away from each other. When the side panels are open, you get twice as much airflow.
Many Different Styles – Sliding windows come in different styles, such as single-pane, double-pane, and triple-pane. You can also choose from durable aluminum sliding windows and other materials. Cunningham Contracting, Inc also provides you with a wealth of customization options. We can set you up with sliding windows that perfectly match the aesthetic of your home or business.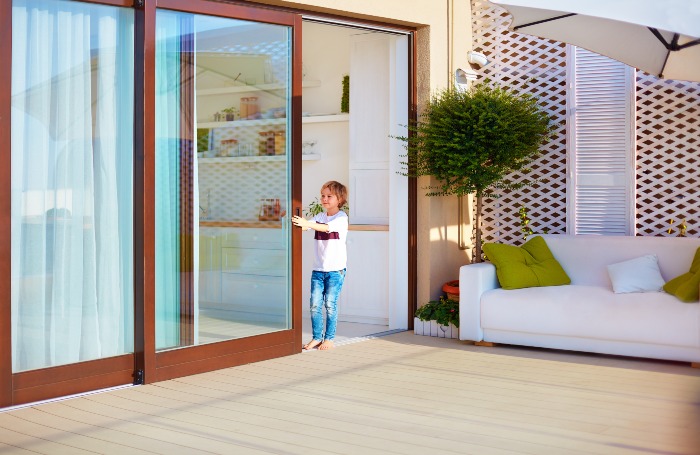 Our Sliding Window Services
Custom sliding windows are just one aspect of our comprehensive service. You can also count on us for the following:
Sliding Window Installation – Cunningham Contracting, Inc can install any sliding window style into your home or business. We offer custom options and affordable prices.
Sliding Window Replacement – Over time, your sliding windows can become loose and start allowing a draft in. We can replace any type of sliding window quickly and professionally.
Sliding Window Maintenance – If you want to ensure that your sliding windows stay as secure, attractive, and energy-efficient as possible, call us. We also specialize in sliding window maintenance.
Call the Sliding Window Professionals
When installed by professionals, sliding windows can increase the value of your home. To ensure that your installation is done to the highest quality standards, call Cunningham Contracting, Inc.
Contact Us Today to See What We Can Do For You!