Skip to Content
Emergency Roof Repair in Anne Arundel County
24 Hour Emergency Roof Repair
Your home is one of the most significant investments you will make in your lifetime. A house's financial value and your family memories make it an invaluable asset, so you want to take care of it. If you have a sudden roofing emergency, your best option is to seek professional service from Cunningham Contracting, Inc. We provide emergency roof repair services to ensure Gambrills, MD homeowners have prompt and efficient help whenever they need it.
What You Can Expect With Our Emergency Roofing
You deserve the best service and results whenever your roof needs emergency repairs. Cunningham Contracting, Inc. works hard to earn your satisfaction in all our services, and we understand how stressful sudden roof issues can be and how they affect your home. We respond promptly to emergency calls and thoroughly assess the repairs your roof requires, and then our team quickly completes work to restore your home's safety and protection from the elements. Our emergency roof repair services include the following:
We provide emergency tarp services, which involve tarping your roof to prevent secondary damage from weather and other harmful elements while inspecting and repairing it.
Our team evaluates your roof's damaged area to determine what repairs it needs and whether a full replacement would be a wiser decision. If necessary, we will evaluate your entire roof to get a complete understanding of its condition.
You will receive a breakdown of all necessary repairs your roof requires, and we will assist you with your insurance adjuster to ensure the insurance company provides all repairs and reimbursement for our services.
No matter what your emergency roof repairs entail, we perform them with excellent customer service and craftsmanship that meets the highest standards in a timely manner.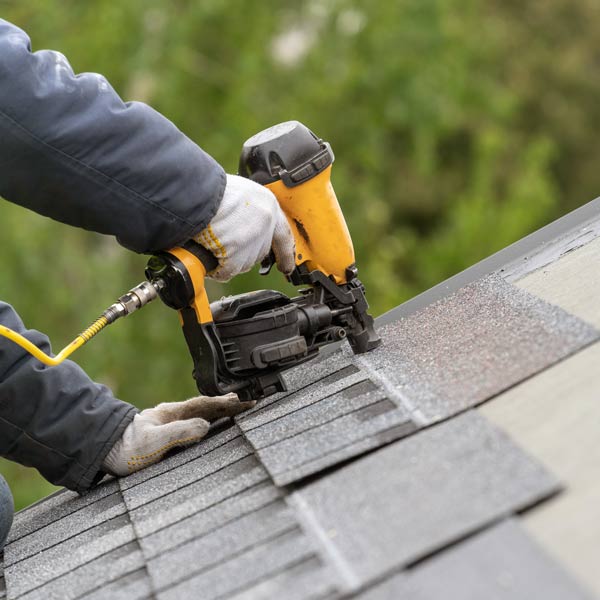 Professional Help When Filing a Roof Insurance Claim
Cunningham Contracting, Inc. takes pride in our work quality and knows how important it is to keep your home dry and safe. Insurance claims are another aspect of roof repair in which we assist you. Our company has years of experience working with insurance companies to cover the costs of restoring customers' roofs. Insurance companies will cover emergency repair costs most of the time and encourage you to take advantage of this benefit. With our professional expertise, we can assist you in filing your roof insurance claim.
Prompt Repairs for Your Roofing Emergencies
Roof damage can be scary and frustrating, from a fallen branch puncturing your roof to shingle damage letting water into your attic. Cunningham Contracting, Inc. will gladly help you with emergency repair service any time you need it.
Contact Us Today to See What We Can Do For You!