Skip to Content
Emergency Roofing Service in the Greater Annapolis Area
Emergency Roofing Repair From the Experts
With your beloved home being one of the most significant investments you'll make in life, it's essential to take care of it. After all, its financial value and those precious family memories mean that this investment goes far beyond mere dollars and cents.
If you're looking for "emergency roofing near me," look no further than Cunningham Contracting, Inc. We specialize in 24-hour emergency roofing services throughout Anne Arundel County, MD, and provide prompt assistance to ensure homeowners can receive the support they need as quickly as possible.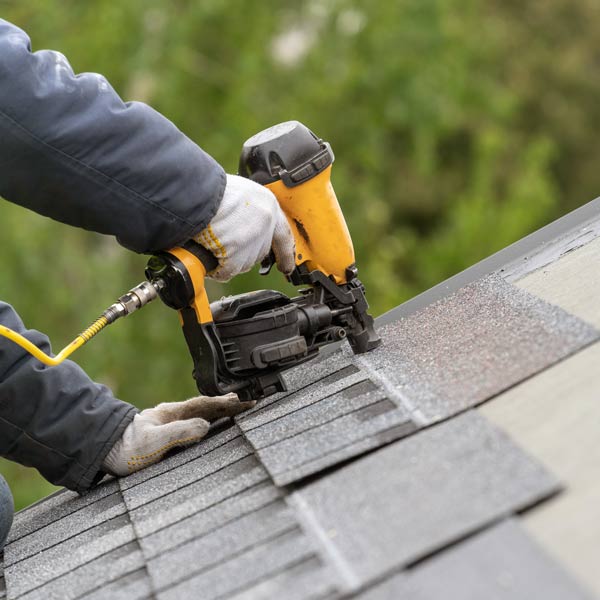 Are You Currently Experiencing a Roof Emergency?
Did a tree land on your roof after a hurricane? Is the water leaking in your attic? Whether we like it or not, these types of emergency situations occur.
Cunningham Contracting, Inc. is the front-runner in providing fast and reliable solutions to Anne Arundel County homeowners when dealing with the aftermath of dangerous weather events such as hurricanes, snow removal emergencies, tornadoes, earthquakes, and more. Our team has gone above and beyond time after time to ensure that local households are safe from harm during these challenging times.
When to Call For Roofing Emergencies?
There are several different signs of a roofing emergency. Whether obvious or not, quick attention is needed to protect your home and belongings. Contact our 24-hour emergency roofing service when:
Water is leaking in your house
There are holes in your roof
Your roof has missing shingles
A tree landed on your roof
Keep your roof in peak condition and protect the integrity of your home. Cunningham Contracting, Inc.'s emergency roofing repair is here to identify the problem and provide you with an ideal solution.
Signs of Roof Damage in Your Home
Don't be caught off guard by hidden roof damage. Having a proactive approach to spotting problems early can save you time and money in the long run. Call our emergency roofing service if you notice one or more of these on your roof:
Dented Shingles
Hail can wreak havoc on roofs, especially asphalt shingles. If your roof has been subjected to a recent hailstorm, inspect for dents or cracks, as this could be an indication of water leaks in the future. Get any damaged shingles replaced by a professional quickly.
Granule Loss
If you notice loose granules appearing in your gutters, it could be a sign of serious roof damage. Asphalt roofs depend on these granules for longevity.
Missing Shingles
This is the most common sign of roof damage. After a severe storm, checking your roof for missing shingles can help prevent water from entering your home. Cracks and holes left by missing shingles can be entry points for leakage, so make sure to plan necessary repairs as soon as possible.
Tree Limbs
When a storm knocks down that large tree limb or entire tree onto your roof, it's time to act fast. To ensure the safety of yourself and your home, call an emergency roofing service immediately for help with structural damage.
Our Emergency Roofing Service in Anne Arundel County
Roof emergencies can provide stress in your life. Rest assured, you will always receive the highest quality service and results when faced with these situations from our team of experts. Our emergency roof repair services include:
Fast Response
For roofs that experienced severe damage, prompt attention is critical. Our team provides emergency tarp services giving your home the initial protection it needs against further damage until more permanent solutions can be implemented.
Roof Repair
Our team will assess the damaged area of your roof to determine if repairs or a replacement is in order. We'll take it one step further with an overall inspection to make sure no other areas need attention.
Professional Help with Roof Insurance Claims
Our knowledgeable team has the expertise to help you get your roofing costs covered. With years of successful experience filing insurance claims, we'll make sure that restoring your home's roof is a stress-free process for you.
Other Roofing Services We Offer in Anne Arundel County
Whether your roof has reached the end of its life or has suffered a storm or other damage, a new roof can help maintain and enhance the value and beauty of your home. We have a variety of roofing services you can choose from
When it comes to emergency roofing repair, Cunningham Contracting, Inc. is always here for you. From fallen branches and shingle damage to water in the attic—whatever your emergency may be, we provide fast service so that you can get back on track. Contact us today to get the peace of mind you deserve.
Contact Us Today to See What We Can Do For You!