Skip to Content
Roofing Services in Howard County
Howard County Commercial and Residential Roofing
Seeking dependable roofing solutions in Howard County and the Greater Annapolis Area? Your search ends here with Cunningham Contracting Inc. Backed by a quarter-century of industry expertise, we specialize in delivering top-quality roofing services customized to your exact requirements. With a focus on premium materials and skilled craftsmanship, we guarantee a durable and reliable roofing solution for your property. Don't settle for anything less—get in touch with us for a complimentary consultation and give your property the roof it deserves.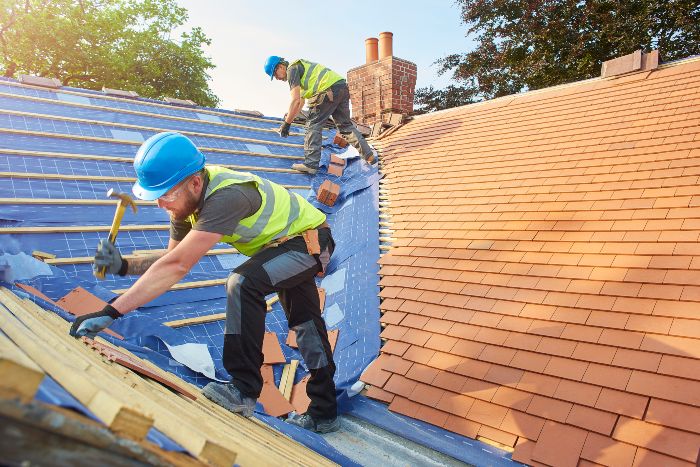 Residential Roofing Services in Howard County
At Cunningham Contracting Inc., we take pride in delivering top-tier residential roofing services tailored to meet the unique needs of homeowners in the Greater Annapolis Area. With our team of skilled professionals and a commitment to using premium materials, we ensure that your residential roofing project is executed with precision, durability, and aesthetic appeal. Whether it's a new roof installation, routine maintenance, or timely repairs, our comprehensive range of services is designed to safeguard your home and provide you with peace of mind. Trust us to enhance the safety, value, and overall appeal of your residential property through our dedicated and reliable roofing solutions.
Howard County Commercial Roofing Services
Cunningham Contracting Inc. is dedicated to providing superior commercial roofing services designed to meet the specific demands of businesses and commercial properties in the Greater Annapolis Area. With our wealth of experience and a skilled team of roofing contractors, we understand the importance of a secure and reliable roof for the smooth operation of your business. Our comprehensive commercial roofing solutions, ranging from installations to maintenance and repairs, are tailored to ensure long-term durability and protection for your commercial property. Count on us to deliver efficient, timely, and professional services that uphold the integrity and functionality of your commercial roofing system, allowing you to focus on the success of your business.
Complete Roof Replacements and Roof Repairs
Our local roofing company specializes in comprehensive roof replacements and reliable roof repair services to address all your roofing needs in Howard County and the Greater Annapolis Area. Whether your roof has sustained significant damage or has reached the end of its lifespan, our experienced team is equipped to handle the entire process efficiently and effectively. Our complete roof replacement services are tailored to provide durable, long-lasting solutions that enhance the structural integrity and curb appeal of your property. Additionally, our meticulous roof repair services aim to promptly address any issues, ensuring the continued protection and stability of your home or commercial building. Trust us to deliver top-quality craftsmanship and exceptional results for all your roofing repair and replacement needs.
Areas We Serve in Howard County
Discover the expansive reach of Cunningham Contracting Inc. as we proudly extend our professional services to various locations within Howard County. With a commitment to excellence and customer satisfaction, our skilled team is dedicated to providing reliable and top-notch solutions in the following service areas in Howard County:
Columbia, MD
Ellicott City, MD
Clarksville, MD
Highland, MD
Fulton, MD
North Laurel, MD
Hanover, MD
Elkridge, MD
Contact Cunningham Contracting Inc. Today
Protect your property with Cunningham Contracting Inc.'s unparalleled roofing services in Howard County and the Greater Annapolis Area. With our extensive experience, unwavering commitment to quality, and dedication to customer satisfaction, we are poised to exceed your expectations and ensure the longevity of your roofing investment. Don't compromise on the integrity of your property—let us be your trusted partner in fortifying your home or business. Contact us today to schedule a consultation and take the first step toward securing a resilient and reliable roof for your property.
Contact Us Today to See What We Can Do For You!