Skip to Content
Roofing Services in Prince George's County
The Best Roofing Company in Prince George's County
Looking for trustworthy roofing services in Prince George's County and the Greater Annapolis Area? Cunningham Contracting Inc. has you covered. With an extensive legacy spanning over 25 years, we take pride in offering unmatched roofing solutions tailored to your unique preferences. Our dedicated team and use of premium-grade materials ensure that your roofing project is completed with precision and excellence. Don't compromise on the integrity of your property—contact us today for a no-obligation discussion and secure a robust roofing system for your peace of mind.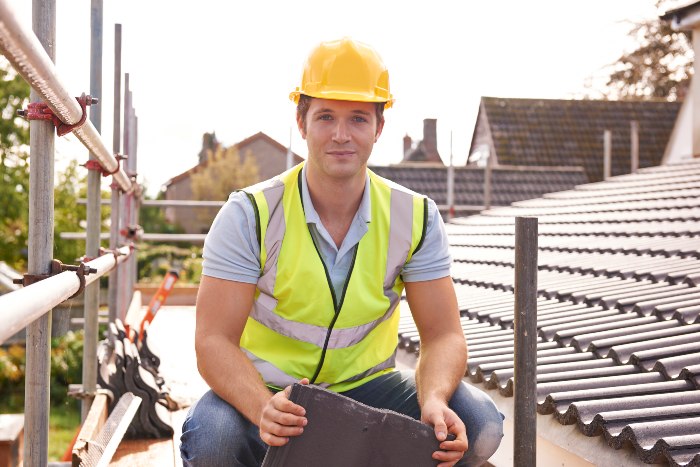 Residential Roofing Services in Prince George's County
Cunningham Contracting Inc. takes pride in delivering residential roofing services tailored to meet the needs of your property in Prince George's County. With an emphasis on quality craftsmanship and lasting durability, our experienced team is dedicated to ensuring the structural integrity and protection of your home. From meticulous installations to proactive maintenance and prompt repairs, our comprehensive residential roofing solutions are designed for the safety, functionality, and appearance of your home. Trust us to provide you with reliable, efficient, and professional roofing services that align with the unique requirements of your home's location.
Prince George's County Commercial Roofing Services
At Cunningham Contracting Inc., we are committed to delivering exceptional commercial roofing services that cater to the specific needs of business owners in Prince George's County. With a focus on quality materials and expert craftsmanship, our skilled team of roofing contractors ensures that your commercial roofing project is executed with precision and durability. Whether you require a new roof installation, routine maintenance, or timely repairs, our comprehensive range of services is designed to protect your property and provide you with long-lasting peace of mind. Trust us to enhance the safety, value, and overall aesthetics of your business through our dedicated and reliable roofing solutions.
Full Roof Replacement, Roofing Repair & Other Roofing Services
Our local roofing company specializes in a comprehensive array of roofing services, including full roof replacements, roofing repairs, and a range of other vital roofing solutions. Our expert team is dedicated to ensuring that your roofing needs are met with efficiency and precision. Whether it's addressing significant damage with a complete roof replacement or conducting timely and effective roofing repairs, our services are tailored to provide durable, reliable, and long-term solutions for your property. Trust us to safeguard the structural integrity of your roof and provide you with a secure and durable roofing system that withstands the test of time.
Areas We Serve in Prince George's County
Explore the expansive service coverage of Cunningham Contracting Inc. as we extend our premium solutions to various locations within Prince George's County. With a commitment to excellence and customer satisfaction, our skilled team is dedicated to providing top-notch and reliable services in the following service areas across Prince George's County:
Bowie, MD
Upper Marlboro, MD
Laurel, MD
Lanham, MD
Hyattsville, MD
Beltsville, MD
Bladensburg, MD
Brentwood, MD
Camp Springs, MD
Cheverly, MD
Clinton, MD
College Park, MD
Forestville, MD
Forestville, MD
Washington, MD
Greater Landover, MD
Greenbelt, MD
Landover Hills, MD
Marlough Heights, MD
Oxon Hill, MD
Riverdale, MD
Suitland-Silver Hill, MD
Temple Hills, MD
Villas at Langley
Contact Cunningham Contracting Inc. Today
Choose Cunningham Contracting Inc. for unmatched roofing solutions in Prince George's County and the Greater Annapolis Area. With our dedication to precision, reliability, and customer satisfaction, we prioritize delivering roofing services that stand the test of time. Take the proactive step in protecting your property. Contact us today for a comprehensive consultation and discover how our expert team can provide you with the durable and dependable roof your property deserves.
Contact Us Today to See What We Can Do For You!