Skip to Content
Giving Ordinary Homes an Authentic Upgrade
Many Mid-Atlantic homes and businesses were originally constructed with slate shingle roofs, but the beauty of authentic slate comes with a hefty price tag, especially if you are in need of a full roof replacement. Synthetic roofing mirrors the true elegance of authentic materials like slate, clay, and cedar shake without the expense or installation headaches of dealing with the natural materials. At Cunningham Contracting, Inc., our professional contractors have over 25 years of experience in quality synthetic roofing installations, so you can count on us for all of your roofing needs!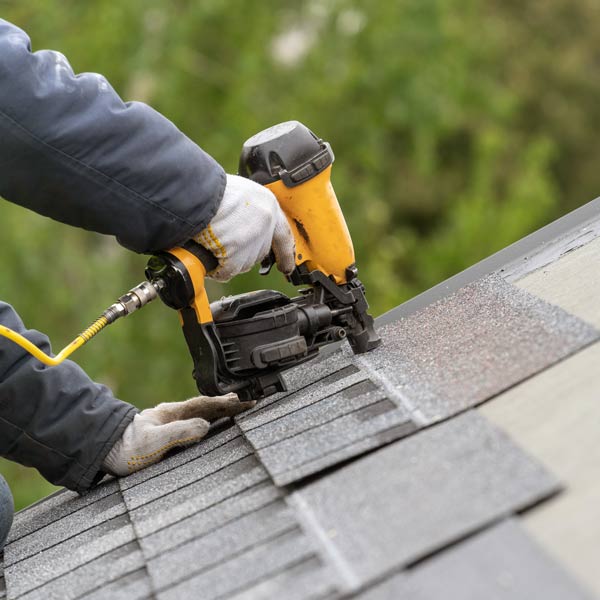 Benefits of Synthetic Roofing
Now one of the major players in roofing materials, synthetic roofing tiles are making strong headway against asphalt shingles, metal roofing, and natural roofing products. Some of the reasons synthetic roofing is becoming a force to be reckoned with include:
Light-weight and durable
Moderately priced
Available in a variety of styles including slate, shake, and clay tiles
Low maintenance and weather resistant
Life span up to 50 years
Good environmental choice
Attractive Alternative to Other Costly Solutions
The craftsmanship required to work with delicate materials like authentic slate and cedar shake always tends to hike up the cost of roofing repairs or replacements. But the growing interest in synthetic roofing has helped provide an affordable alternative that realistically captures the texture, color variation, and appearance of natural materials. Synthetic roofing delivers superior performance, better weather resistance, and greater durability than many of the products it mimics, and it is usually backed by a 50- year warranty and a Class A fire-resistance rating.
Easy Installation
Compared with traditional slate or cedar shake, synthetic roofing is a breeze to install. Slate tiles sometimes crack during the cutting process and flaws in natural products render some tiles unusable, but synthetic products come in a variety of sizes and every piece is of consistent quality. Some natural products like authentic slate often require roofing reinforcements to handle the weight, but synthetic materials are far lighter and much more durable.
Renewal Resources for Greener Living
Synthetic roofing is an environmentally friendly roofing option that uses renewable resources to emulate natural materials. They are polymer-based, but many use recycled content such as tire rubber, and the majority of them can be recycled at the end of a roof's lifespan. With added UV resistance, low water absorption, and freezer/thawing resistance, you won't have to replace your roof every 15-30 years, and you will need fewer repairs over the lifetime of the roof. All of this adds up to less waste, less money spent, and greater satisfaction with your roofing solution.
With so many synthetic roofing options to choose from, you are sure to find the perfect product to complement your home. For more information, contact the expert roofing team at Cunningham Contracting, Inc.
Ready to get started on your synthetic roofing project? Call 410-721-8757 today!
Contact Us Today to See What We Can Do For You!