Skip to Content
Synthetic Roof Installation in Greater Annapolis Area
Synthetic Slate Roofing Installation From Licensed Contractors
Natural slate roofs have been used for thousands of years. They are widely used in churches, schools, museums, and even Mid-Atlantic homes and businesses with beautiful geometric patterns, dates, florals, words, or names. But as we all know, beauty comes with a hefty price.
We understand the beauty and elegance associated with natural materials like slate, clay, or cedar shake—but now you don't have to sacrifice those aesthetic qualities due to time and expense constraints. Our contractors bring more than 25 years of experience in quality synthetic slate tile roofing installations throughout Anne Arundel County so that homeowners can enjoy a beautiful new look without breaking their budgets. Contact us today to see what we can do for you!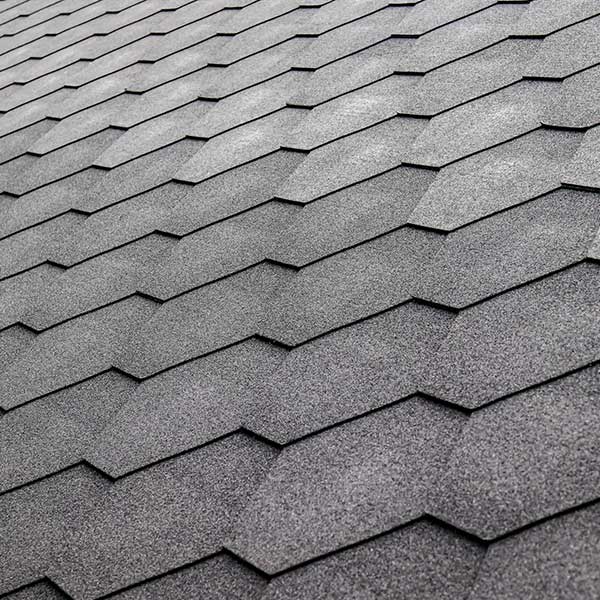 What Are Synthetic Roof Shingles?
Synthetic roof shingles, also called composite shingles, are relatively new and have been revolutionizing the roofing industry. They provide a modern sustainable solution made from recycled materials like rubbers and plastics. Synthetic roof shingles provide the convenience and durability of manmade materials with no sacrifice to beauty.
Quickly transform your Anne Arundel County home into a stunning and long-lasting low-maintenance abode with the same beautiful craftsmanship as slate, cedar, or asphalt without any worry for decades! Contact our synthetic slate roofing tiles installers today for an estimate.
Benefits of Synthetic Roof Shingles and Why You'll Love Them
Now that you know what synthetic roof shingles are, here are a few benefits and why you should opt for synthetic slate roofing:
Durable and Weather Resistant
Synthetic roofing boasts innovative technology and strong resilience in the face of extreme weather conditions. From blistering UV rays to severe snowstorms, it offers superior protection against heavy hail, high winds, and more for long-term reliability.
Lightweight
Real slate roofs are incredibly heavy, and your house must be built or framed to specifically carry the tiles' weight. With synthetic roof shingles, you don't have to be concerned about the weight of a new slate roof.
Beautiful and Lasting Color
Synthetic roof shingles come in a variety of vivid colors to add elegance and charm to any property. Choose from an array of beautiful hues that won't fade over time, allowing you to customize your exterior for maximum aesthetic appeal.
Cost-Effective
Slate roofs and cedar shake roofs are very expensive, and most homeowners won't be able to afford these kinds of roof systems. Thankfully, synthetic roof shingles mimic the materials used for slate and cedar shake roofs for almost half of the price.
Fire Resistant
Make sure your Maryland home is protected from a devastating house fire. Installing synthetic roof shingles can effectively shield against flames and help to keep you, your family, and your possessions safe for years to come.
How Synthetic Roofing Underlayment Is Installed
Installing roofing materials or underlayment is essential for protecting your home. Without a proper installation, this safeguard will not be effective in preserving the integrity of your house. Here's how our team of experts installs a synthetic roofing underlayment:
Before we apply the underlayment, it's essential to thoroughly clean the deck. This is to ensure a pristine synthetic slate tile roofing installation.
We cover your entire roof with underlayment. Our underlayment coverage of your roof is meticulous, leaving nothing unguarded. Utilizing our strategies and expert skills, we make sure no elements are left unprotected from moisture or debris damage.
To ensure our underlayment is soundly secured, we use nails as opposed to staples. Their superior strength makes them the ideal choice.
We take special measures to protect your roof from any potential weather damage if the underlying structure may be exposed for more than a day. This stops anything unpleasant from happening prior to installing your new roofing materials. Contact us today for your synthetic slate roofing tiles installation!
Other Roofing Services We Offer in Anne Arundel County
Cunningham Contracting, Inc. understands the importance of having a roof that can protect your home and add value to it. Our experienced experts go above and beyond when educating you on different roof options—including Asphalt Shingles, Cedar Shake Roofing, Flat Roofing, Metal Roofing, Rubber Roofing, and Slate Roofing—so you are equipped with knowledge in order to make the right decision for your house.
Are you ready to get started on your synthetic slate roofing installation? Cunningham Contracting, Inc. has an experienced team of roofers that can help you find the best synthetic roof to fit your home's unique design! With a wide selection available, make sure to contact us for more information and take the next step in improving your property today.
Contact Us Today to See What We Can Do For You!